Numerasoft Mobile workforce is designed to efficiently manage technicians and work orders.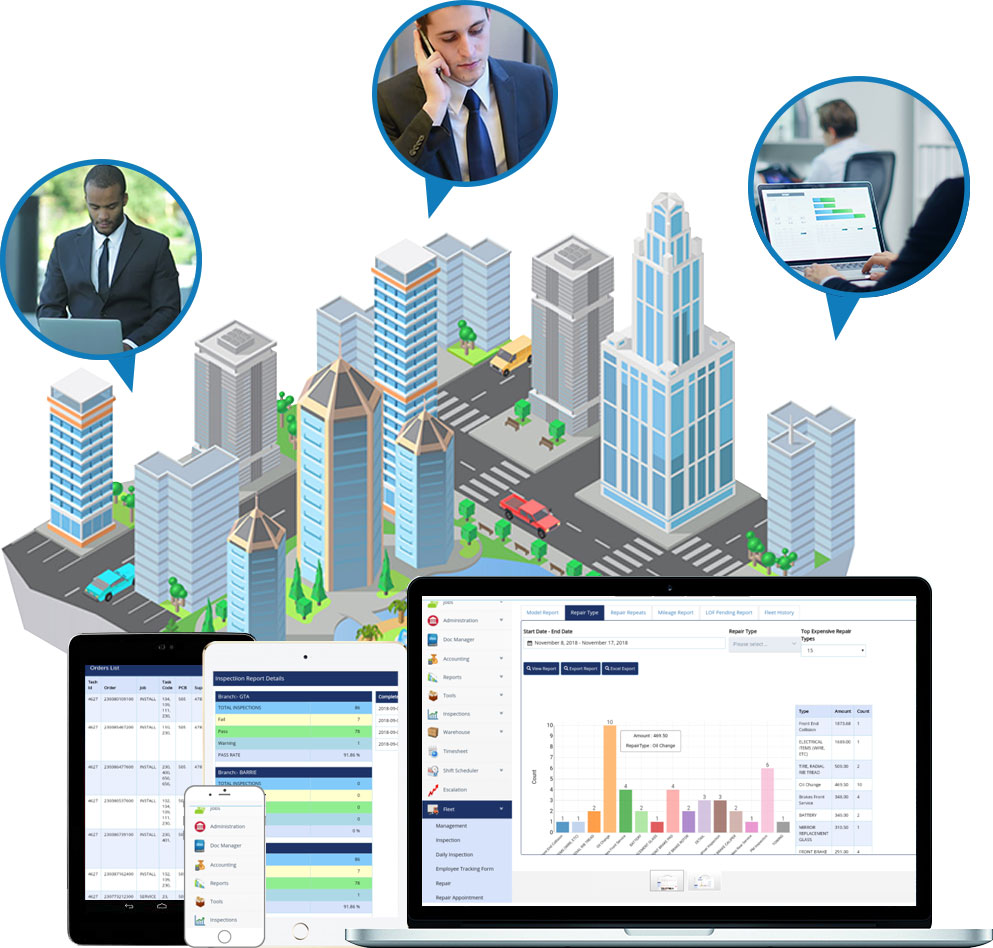 We have specific modules to accommodate features needed for  Rogers Contractors. Easily capture all orders from Telecom provider. In built tools for Daily  Install and service reports validations and Quarterly Reconciliations . SAAS based solution in a cloud  provides round the clock data availability and easy integration with other systems.
No more Lost equipment with integrated Inventory management System .Live updates to inventory based on field operations. Manage fleet and  Garage repair scheduling and appointments, LOF  due Alerts. Manage all operations at one place using time sheets, inspections, dispatch, scheduling, reports, work order management , Escalations.