Complete Order Management
Manage entire order received to completion by technician. View task codes, equipment, and revenue generated associated with orders. This module helps technician and administrator to search and check all orders
Features Include:
Search Order By Tech, Date, Address
Generate Company or Tech Pay Summary
Completed and Paid Orders
See Task Codes associated with Order
Auto Revenue Calculation for Order
Monthly Reconciliation
Analytical Reports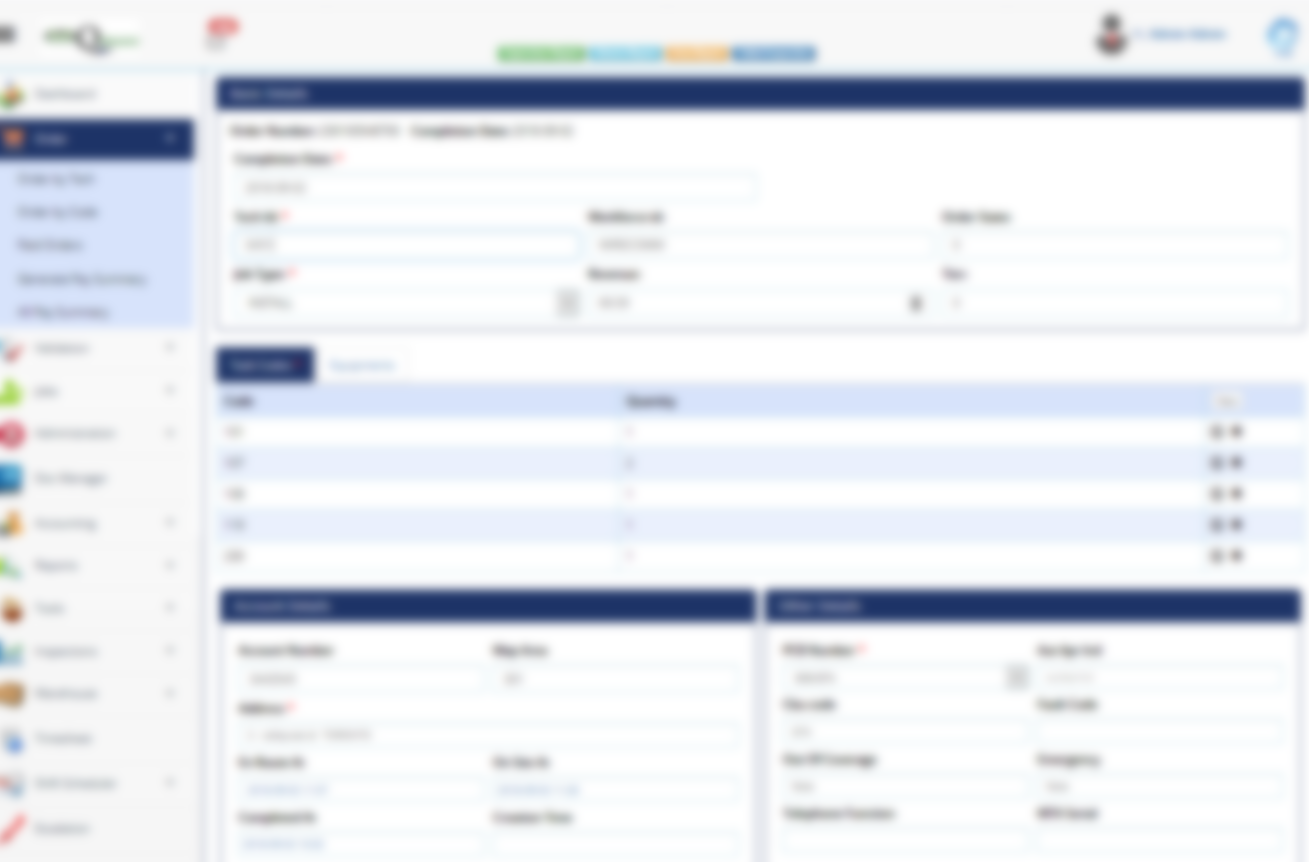 Display orders with details including Order Number, Address, Job Type, Completion Date, Comments etc. In addition, displays Revenue for each order and total Revenue at bottom of the table. Task History popup .
Equipment associated with order
Task code adjustment history
 Weekly Report